We in Hotel Naniwa, wants you to have a safe, fun and memorable travel here in Japan. Here are some guidelines on what to do when you get ill, sick or when you need medical assistance.
1. When you're feeling sick…
There are different types of medical institution here in Japan:
Normal clinics, if you need doctor's assistance
Emergency Hospitals, which is open 24hrs a day, 365 days a year
Pharmacies and drugstors, if you don't need doctor's assistance
If you need medical assistance, you can ask our front desk and describe your symptoms for referral to a hospital or clinic.
If you are outside, you need to find the nearest TOURIST INFORMATION CENTER nearby. Most of the places here in Japan, especially the tourist locations have Tourist Information Center to assist and help you.
 For guests who have Medical Travel Insurance, you can contact your insurance provider and they will assist you to their medical partners.
You can check on the list below for medical institutions that accept foreigners.
www.jnto.go.jp/eng/arrange/essential/emergency//mi_guide.html#search
Going to clinics requires you to fill up some medical forms, so better go to a hospital or clinics that can speak your preferred language. The language here in Japanese is almost limited to Japanese but there are some institutions that accommodate foreigners.
Most of us are not expecting going to hospitals due to unexpected illness, before the treatment, you should ask for the general estimate and for the cost.
Since language is limited, you need to listen carefully for the diagnosis and what would the results will be.
Some major hospitals accept credit card payments but most of the clinics are cash basis only. Please be informed that medical service fee and medicines are paid separately.
 2. For EMERGENCY situations…
You can call an ambulance, dial 119.
But if you do not have a phone or a way to call, you can ask for help to a nearby Japanese person to call for an ambulance.
救急車を呼んで下さい!
Just show this phrase and they will help you immediately.
AED or Automated External Defibrillator.
It is used for people who collapsed while out of home or who are having heart problems.
There is an illustrated instruction when you open the device.
You can find AED's in the airports and most of the public places everywhere.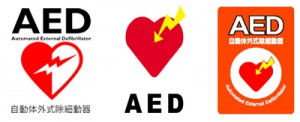 Lastly, our BEST advice is…
While travelling, do not overuse your body. It is fun to travel but we need to listen to our body's need. We eat when we get hungry, we rest when we get tired and we sleep when we get sleepy. In that way, we can reduce the risk of being ill abroad and to enjoy the whole period of your trip. But in emergency cases, without hesistation, we in Hotel Naniwa, is always ready to help you.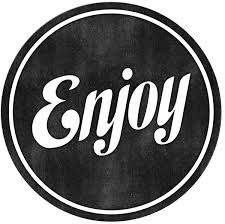 Hope that this article helps you.